Moneyball Academy: Training Camp

Session 1: July 20 – July 24
Wharton Moneyball Academy: Training Camp Online is a one-week program broadly introducing students to statistics through a sports lens. Hosted by the Wharton School of the University of Pennsylvania and the Wharton Sports Analytics and Business Initiative (WSABI), the Wharton Moneyball Academy: Training Camp welcomes talented high school sophomores, juniors and seniors intrigued by statistics. Students applying to this program should have strong math skills and an interest in sports.
The summer experience serves as an entrée into the sports statistics world as it is not heavily focused on computing but rather the fundamental principles of sports statistics. Wharton professor Adi Wyner and guest faculty in conjunction with PhD students teach the program.
Applications are Closed.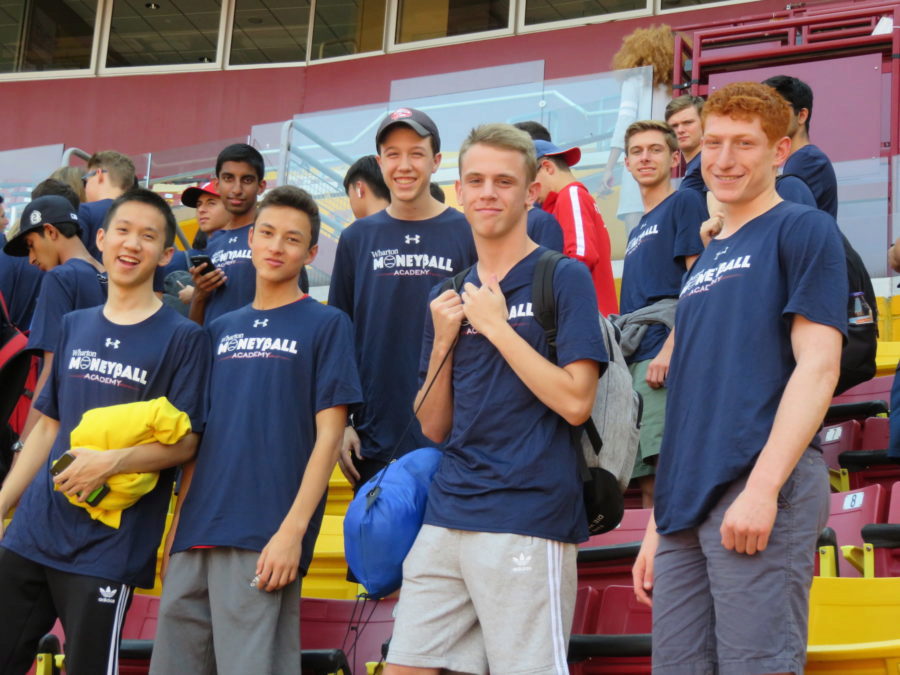 Moneyball Academy: Training Camp Online FAQs
Can I attend these programs again next summer when you are back on-campus?
Yes and No. Students who enroll in the Moneyball Training: Camp Online for summer 2020 are welcome to apply for the residential Moneyball Academy in Summer 2021. Students taking Moneyball Academy will find that the syllabus is the same as what is offered this year.
I have heard that Moneyball is known for amazing guest speakers from the best teams in sports. Will this be true online as well?
Yes! In both Moneyball Academy Online and Training Camp Online there will be guest speakers.
What does the daily schedule look like?
Each day there will include a live lecture given by Dr. Adi Wyner and his staff; this will run from 1-2 hours starting at approximately 10:00AM. Each day will also include live small group coding instruction with teaching staff and afternoon guest lectures.
Will I have the chance to meet other students with interests similar to mine?
Yes! Working in small teams, students will collaborate on a group project. Supervised by a Wharton student as a teaching assistant, participants will be connected and be provided tools for further connection beyond class time.
Application
The application for summer for summer 2020 is now open.