July 10 – July 30, 2022 — Philadelphia, USA (University of Penn campus)
Sponsored by the Wharton Sports Analytics and Business Initiative (WSABI), the Wharton Sports Business Academy (WSBA) is a summer institute that provides an opportunity for talented current high school sophomores, juniors, and seniors to study sports business leadership at the Wharton School. This program teaches students about ownership, sports agents, marketing, media, and labor as they meet and learn from leaders in the sports business world. The program examines various academic disciplines as they apply to the sports industry with an overview of the business and legal aspects of various intercollegiate, Olympic and professional sports enterprises. Students ultimately gain insight into the leadership, management, and increasingly global nature of the sports business. Through academic and co-curricular activities, WSBA students have the opportunity to test their potential as future sports business leaders.
For more information, please visit the Wharton Global Youth Program website.
Click here for information about WSABI's sports analytics summer program, Wharton Moneyball Academy.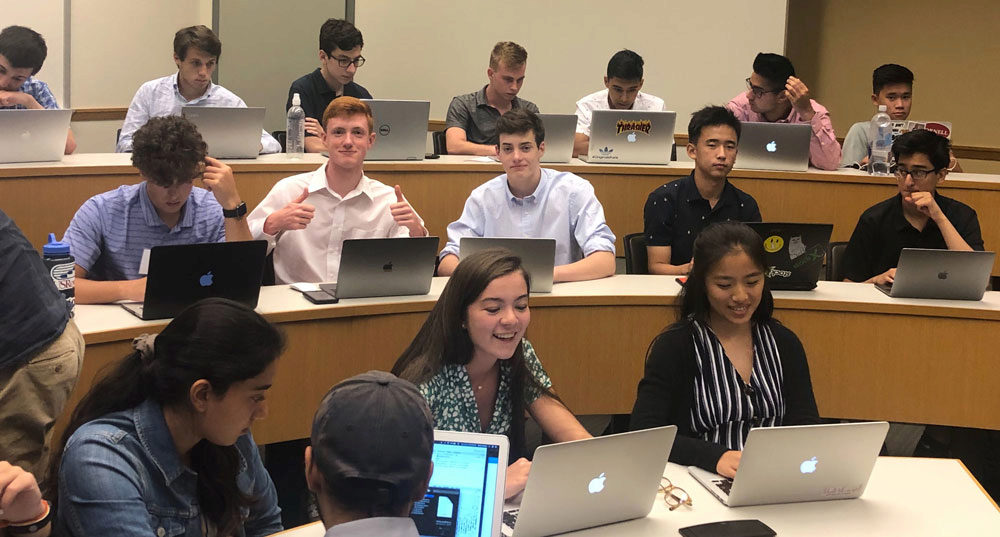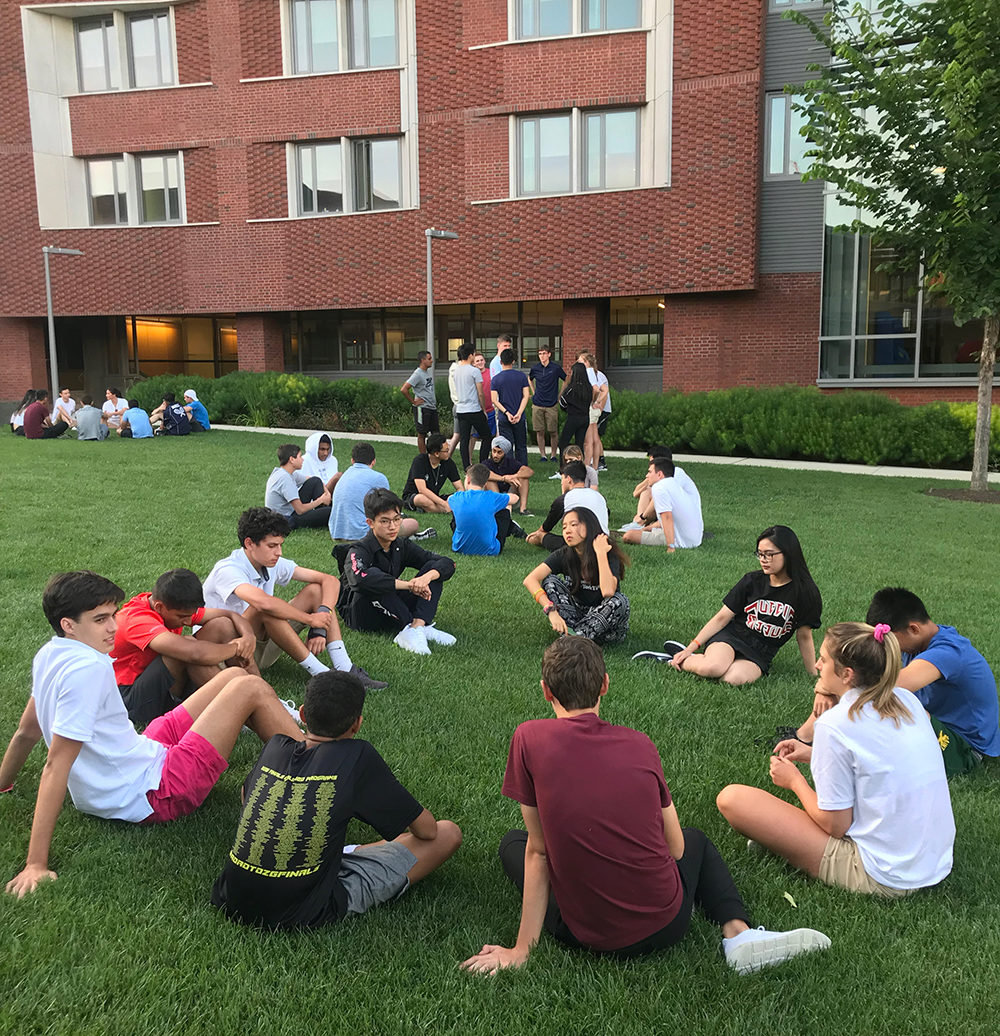 Each summer, Sports Business Academy students:
Attend lectures and presentations from outstanding Wharton faculty and guest speakers such as sports agents, broadcast network executives, league and team executives, and brand marketers
Be introduced to core business disciplines such as management, law, negotiation, marketing and leadership as they intersect with the sports industry
Discover career opportunities available in the business of sports
Virtually visit relevant sports businesses and meet with industry leaders in order to explore the qualities essential to leading a successful sports organization
Develop and enhance leadership skills through collaborative teamwork in a small team of talented and diverse students working on a business plan for a new sports-focused business
Check out what past students have to say!
All participants who successfully complete the program will earn a Wharton Global Youth Certificate of Completion.
Course Details and Requirements
Academic classes are held Monday-Friday with extracurricular activities available in the evenings and on the weekends. Students move in on Sunday pre-program, and move out the final Saturday of the program. For more information on campus life, visit our residential experience page.
While each day varies slightly in format, a typical day includes:
9:00-9:45am – Discussion on current events
9:45-10:00am – Mid-morning break
10:00- 11:30pm – Morning topics lecture
11:30-1:30pm – Lunch
1:30-3:00pm – Topics lecture, guest speaker, or afternoon site visit
3:00-3:15pm – Afternoon break
3:15-4:30pm – Recitations/group work
Session topics may include:
Sports law
Sports, Society and Culture
Sports, Science and Medicine
Professional sports franchises
The business of television/streaming
Collective bargaining and negotiation
Innovation/emerging platforms
Media, social media and content
Social/responsibility impact
Youth sports
In the evening, students will have a number of extracurricular activities to choose from. Students can also opt to work on their final project with their group, meet with the program TAs, and/or relax at the dorm.
Please note, some days may not follow this schedule as there could be a site visit off campus or a simulation in lieu of lecture/recitation schedule.