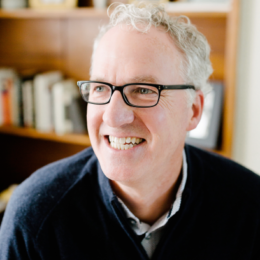 Cade Massey, Practice Professor, Operations, Information and Decisions Department, Faculty Lead Wharton Sports Analytics and Business Initiative, Co-Director, Wharton People Analytics Initiative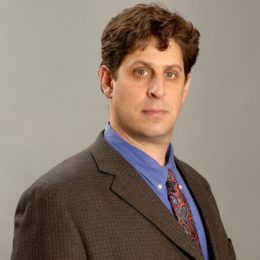 Adi Wyner, Professor of Statistics, Faculty Lead, Wharton Sports Analytics and Business Initiative, Director of Undergraduate Program in Statistics
Professor Wyner received his Bachelors degrees in Mathematics from Yale University, where he graduated Magna Cum Laude with distinction in his major. He was the recipient of the Stanley Prize for excellence in Mathematics. His PhD in Statistics is from Stanford University, where he won a National Science Foundation Graduate Fellowship, the Abrams Prize and the Herz Foundation fellowship. After graduating from Stanford, he received the NSF post-graduate fellowship and a visiting Professorship at the University of California, Berkeley. Dr. Wyner has been a Professor of Statistics at the Wharton School of Business for the last 11 years. He is a tenured Professor and the Chair of the Undergraduate Program in Statistics for the University of Pennsylvania.
Professor Wyner is an expert at Probability Models and Statistics. His principle focus at Wharton has been research in Applied Probability, Information Theory and Statistical Learning. He has published more than 30 articles in leading journals in many different fields, including Applied Statistics, Applied Probability, Finance, Information Theory, Computer Science and Bio-Informatics. He has received grants from the NSF, NIH and private industry. Professor Wyner has participated in numerous consulting projects in various businesses. He was one the earliest consultants for TiVo, Inc, where he helped to develop early personalization software. Dr. Wyner created some of the first on-line data summarization tools, while acting as CTO for Surfnotes, Inc. More recently, he has developed statistical analyses for banks and marketing research firms and has served as consultant to several law firms in Philadelphia, New York and Washington, D.C. In addition, he has served as statistical faculty advisor for the University Pennsylvania Law School. His interest in sports statistics has led to a collaboration with ESPN where Dr. Wyner was the PI on the ESPN funded MLB player evaluation research project. He has worked has also served as a statistical expert for hedge funds and private equity concerns.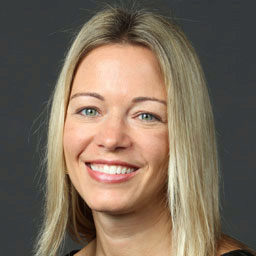 Michelle Young, Director, Sports Analytics and Sports Business Initiative
Michelle Young is the Director of the Sports Analytics and Business Initiative. She joined the organization in September of 2015 after accumulating more than a decade of experience in various facets of the sports industry.
Michelle began her career in sports business with the Philadelphia Eagles, promoting premium suite and club seat licenses at the newly-constructed Lincoln Financial Field.
She then joined the athletic apparel manufacturer, AND 1, where her management of various aspects of the company's famed Mix Tape Tour helped expand the Tour's value as a global sales tool for the brand across the U.S., Europe, and the Asia-Pacific region.
Next, Michelle immersed herself in the collegiate side of sports, occupying positions of increasing responsibility at Temple University. She first joined the Temple Athletics Department, where she engaged in a broad range of fundraising activities for the men's basketball and football programs and served as stewardship manager for the Owl Club.
While with the Athletics Department, she also planned a variety of high profile events for NCAA tournaments and bowl games. This experience led to a position in the University's Office of Special Events, where her event planning responsibilities expanded to include leadership hospitality at sporting and other events and coordinating across multiple University departments to ensure the successful management, planning, and execution of the University's annual Commencement ceremonies and the Inauguration of University President Neil D. Theobald.
Michelle's extensive experience in the sports industry has afforded her the invaluable breadth and depth of knowledge that she brings to her role as Director of the Wharton Sports Analytics and Business Initiative.
Michelle earned a MS in Sports Management from Temple University and a BA in Public Relations from the University of Florida.  In her free time Michelle enjoys the Philadelphia food scene, traveling, and running and has competed in four half marathons.  She currently resides in Philadelphia.