The Wharton Sports Business Initiative's Alumni Advisory Board includes sports business executives who contribute to our mission to be a leader in the examination and implementation of best practices and future business models in the sports space.
Paul J. Bamundo, Ivy League Sports Marketing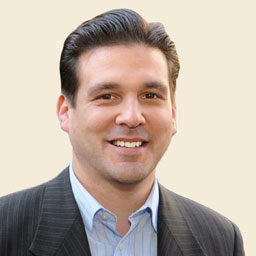 Paul J. Bamundo is the Chief Marketing Officer for Ivy League Sports Marketing, a groundbreaking collaboration between the Ivy League and JMI Sports. JMI Sports is the Ivy League's official marketing rights agency, including the exclusive rights to develop and promote a corporate sponsorship program on behalf of the historic conference. Bamundo leads the efforts of building and commercializing the portfolio of Ivy League sports assets, including the inaugural Ivy League Men's and Women's Basketball Tournaments.
Before most recently serving as Head of Business Development for WPP's sports and entertainment agency ESP Properties, Bamundo was the Global Director of Sports Marketing and Strategic Partnerships for Subway for the previous seven years. In that role, he was responsible for the brand's entire portfolio of sports sponsorships and all of Subway's "Famous Fan" athlete relationships, including Pelé, Michael Phelps, Michael Strahan, Apolo Ohno, Mike Trout, Clayton Kershaw, Russell Westbrook, Blake Griffin, Laila Ali, Justin Tuck, Marcus Mariota, Nastia Liukin and Carl Edwards. Under Bamundo's leadership, Subway was named Sports Sponsor of the Year in 2011 for the Sports Business Journal's Sports Business Awards. Additionally, Subway was declared the most buzz-worthy brand from 2010-2012 by YouGov. In 2012, Bamundo was selected as a recipient of the Sports Business Journal's Forty Under 40 Award. He was also named to the Brand Innovators 40 Under 40 list in 2013.
Prior to his time with Subway, Bamundo was Director of Marketing Partnerships at the National Basketball Association and was Director of Sponsorship Sales for IMG. He started his career with Procter & Gamble and then worked in consulting for various firms before and after attending business school, including Accenture, PricewaterhouseCoopers and Booz Allen & Hamilton.
Bamundo is a 1999 graduate of the MBA program at The Wharton School of the University of Pennsylvania and a 1994 graduate of Cornell University. He has served on the Alumni Advisory Board of the Wharton Sports Business Initiative since its inception. Paul is a native New Yorker, and he and his wife Claire now live in Darien, CT. They have two young sons— Dylan (six years old) and Luke (four years old) — who keep them very busy!
Brian Bolten, WME/IMG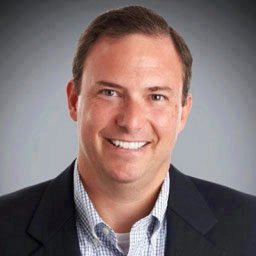 Brian Bolten is the VP of Brand Strategy and Activation within the Global Partnerships Division of WME|IMG. In this role, he manages the sports and experiential relationship with Anheuser-Busch and ABInBev.
Brian brings over 20 years of working with top organizations to deliver on business objectives by leveraging insights and assets to create experiences and content that meet consumers' needs throughout their journey with brands.
Prior to WME|IMG, Brian was the Head of Marketing Strategy for eBay Enterprise, where he developed the proprietary Customer Experience Journey (CEJ), anchoring Forrester's evaluation of the company as a Strong Performer in the Customer Engagement space.
Brian's experiences prior to eBay Enterprise included marketing, sponsorship and strategy services work at properties, brands and agencies serving Frito-Lay, FedEx, Motorola, Sprint, Bank of America, American Express, Chrysler, Ahold USA and eBay.
Brian graduated with a BS of Economics from the Wharton School at the University of Pennsylvania, and also holds a MBA from Duke University's Fuqua School of Business.
Phil De Picciotto, Octagon
Rob DiGisi, Iron Horse Marketing
Rob is the Founder and President of Iron Horse Marketing, a boutique consultancy focused on the convergence of sports marketing and new venture development.  A veteran sports, leisure and lifestyle sales and marketing executive, Rob has created new profit centers, distribution channels and brand development platforms for organizations including start-ups, pro-sports leagues and multi-billion dollar corporations.
Prior to reigniting Iron Horse Marketing, he ran national marketing at Diamond Resorts International where he launched and built The Diamond Resorts Invitational, a nationally televised, official PGA TOUR Champions golf tournament.  Traditionally the event comes first and then the title sponsor, but Rob flipped the model resulting in breakthrough brand development at a fraction of the cost of traditional entitlements.  Over four years, the golf tournament and associated events raised over $2.3 million for Florida Hospital for Children.
Prior to Diamond Resorts, Rob was VP, Strategic Brand Development for upstart Dale and Thomas Popcorn, where he created partnerships and promotions with Universal Pictures, Anschutz Entertainment, Miller Beer, Netflix and many others.  At Bank One, he oversaw business development for co-branded and affinity credit card programs and created General Mills' Box Tops for Education Visa program.
As an entrepreneur, Rob ran Iron Horse Marketing from 2002-2008 and again from 2009-2012.  Highlights included:
Led Copart's expansion into the consumer sector through partnerships with NASCAR, the NHRA and associated media outlets.
Partnering with an NFL All-Pro, Carl Banks, to launch Famous 58, a line of BBQ/Tailgate party foods.
Leveraging Autotote's technology infrastructure at horse racing tracks to create a multi-media advertising solution.
At the NBA, Rob led business operations for the $150MM licensed products division and at the dawn of the digital age, he championed the vision and launched the NBA.com Store and the league's CRM program. Early in his career, he held accounting positions for sports marketing giant IMG in their golf and television production and distribution divisions. From 2003-05, Rob taught the MBA-level course "Entertainment and Sports Marketing" at The Wharton School and co-founded the Wharton Sports Business Initiative in 2004.
Rob is a summa cum laude graduate from Boston College and earned an MBA from The Wharton School at the University of Pennsylvania. He lives in Northern NJ with his wife and two sons.
Diego Gigliani, City Football Marketing
Neil Glat, New York Jets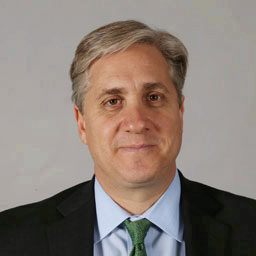 Neil Glat is entering his fifth season with the Jets after being named President in April 2012. Glat reports directly to Jets Chairman and CEO Woody Johnson and oversees all elements of team business operations.
Since joining the Jets, Glat and his senior staff have focused on improving the fan experience and deepening the team's relationship with its passionate fan base, while also striving to be best-in-class in all areas of the sports business. To that end, Glat has looked to elevate the organization's off-field activities through strong and positive relationships with business partners and community leaders. These efforts have led to many new and innovative initiatives, such as the technology-driven Jets Rewards program (including digital ticketing and Jets Cash), which has resulted in high season ticket holder adoption rates, faster stadium entry, and an enhanced game day experience at MetLife Stadium. Glat has spearheaded a comprehensive strategy to give Jets fans greater access to the team through media content, specifically on the team's digital and social platforms as well as through the team's television partners, SNY and WCBS. Glat has led a community-based initiative, including a heralded partnership with STOMP Out Bullying, designed to raise awareness about the devastating impact of bullying in area schools. Additionally, the year-round fan engagement calendar implemented during Glat's tenure continues to see great fan participation and partner involvement at events like the Town Hall, Movie Night, Jets House, and the Jets Cruise.
Prior to joining the Jets, Glat was the National Football League's Senior Vice President of Corporate Development. Glat headed a department responsible for League strategic initiatives, new business development, Club business development, and stadium development. Glat's Club business development activities entailed initiating and overseeing the League efforts to help grow revenues for all 32 NFL Clubs. His stadium development activities included advancing numerous successful new stadium projects and the League's G-3 and G-4 stadium financing programs. Also, he conceptualized and secured approval for the launch of the NFL venture capital fund. Glat worked at the NFL from 1997-2012.
Glat received a J.D. from Harvard Law School after graduating with a degree in Economics from the Wharton School at the University of Pennsylvania.
David Haber, NBA
As Vice President, Team Finance for the National Basketball Association, David Haber is responsible for the financial analysis of all NBA team acquisition, arena financing, and arena lease transactions.  Since joining the NBA in 2009, David has also advised all 30 NBA franchises on matters relating to their financial and operational performance.  In addition, David is responsible for economic and strategic analysis in support of the NBA's collective bargaining efforts and its revenue sharing policies.
Prior to joining the NBA, David began his career at MZ Sports LLC, a boutique sports finance advisory firm.  While at MZ Sports, he represented buyers on over 15 acquisitions of sports franchises, including successful acquisitions of, or investments in, the Cavaliers, Mighty Ducks, Nationals, Steelers, Supersonics, and Timbers.  In addition, he served as an advisor to teams and municipalities on over 20 stadium/arena finance projects.
David earned a Bachelor of Science degree in Economics from The Wharton School of the University of Pennsylvania in 2004.  He currently resides in New York City.
David Katz, ThePostGame.com
Ray Katz, ROI Sports Group
Ray Katz is managing partner at ROI Sports Group which represents growth properties in revenue development and content distribution, and Collegiate Sports Management Group (CSMG), which is focused on aggregating, packaging, and monetizing Division I mid-major, Division II and III marketing rights, intellectual property, and assets, as well as negotiating multi-media rights.
Katz is a seasoned veteran with over 25 years in the industry and is frequently promoted across media including Bloomberg, Thompson Reuters, Associated Press, and the like. He has diverse experience working for a league (NFL), marketing communications agencies (Young & Rubicam, Optimum Sports, The Lord Group, and Source Communications), a network (The Football Network), and league/team/arena properties (The National Football League, The Walt Disney Company, and Madison Square Garden). His expertise is focused across multiple sports marketing disciplines including sports media, sports sponsorship, licensing, ticketing, emerging technologies, as well as research and analytics.
Prior to founding ROI Sports Group and CSMG Optimum Sports, he also served for 4 years at Source Communications and Source 1 Sports as Executive Vice President. Before that he was Managing Partner at Optimum Sports for six years. Before that successful venture, Katz worked as chief marketing officer and senior vice president of sales for The Football Network. His previous entrepreneurial venture was initiated in 1999, when Katz founded Smartix International, a ticketing, cCommerce and loyalty company.
Katz was heavily involved in the initial curriculum development for the New York University M.S. in Sports Business program in 2001, and has taught direct marketing, e-commerce, sports media, digital sports media, sports marketing, event marketing, and sports sponsorship courses for both the graduate and undergraduate sports programs at NYU since 1988.
In 2009, Katz joined the faculty at Columbia University, and has taught courses in Foundations of Sport, Sports Marketing and Media, Revenue Strategies and Analytics, Sport Finance, and a Supervised Research Course in conjunction with FOX Sports.
He is also on the board of advisors for the Business of Sports School and the Wharton Sports Business Initiative, as well as Premier League Basketball.
Katz graduated from the University of Pennsylvania and earned an M.B.A. from the Wharton School of Business.
Andrea Kremer, NFL Network
Leah LaPlaca, espnW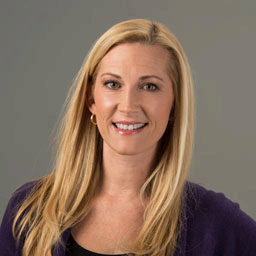 Leah LaPlaca was named Vice President, espnW Growth Initiatives, in May 2016. LaPlaca develops the espnW business through internal and external collaborations, in addition to working with ESPN's satellite offices on international expansion.
Just prior to joining the espnW team, she served as Vice President, Talent Planning and Negotiation in ESPN's Talent Office, where she managed on-air talent contract negotiations, strategic reporting and planning, in a role she assumed in December 2014.
LaPlaca joined ESPN in 2002. She has also held positions in both the programming and affiliate sales and marketing departments. She served as Vice President, Digital Video Distribution for Disney and ESPN Media Networks where she led the assessment of and potential participation with content distribution to digital multichannel video programming distributors (MVPDs), the distribution of ESPN's syndicated short-form digital content and the assessment of other new business opportunities for the affiliate sales and marketing group.
Prior to her role in affiliate sales and marketing, LaPlaca was an important contributor and leader in the programming department for more than 10 years. As Vice President, Programming and Acquisitions, she managed the NFL, NBA, and championship golf categories, as well as ESPN's content rights management group. LaPlaca played a significant role in ESPN's Monday Night Football – the most-watched series in cable television history – since its launch in 2006.  She was instrumental in the eight-year rights agreement reached in September 2011 that keeps the NFL with ESPN through the 2021 season. From 2010 to 2013, LaPlaca also oversaw ESPN's NBA programming. Throughout her decade in programming, LaPlaca managed ESPN's golf programming and its championship golf strategy which included The Masters, U.S. Open, The Open Championship and Ryder Cup.  She managed the roll-out of ESPN's inaugural coverage of the Masters Par 3 Contest and first- and second-rounds in 2008, and played a key role in the company's extension with The R&A which brought all four rounds of The Open Championship to ESPN in 2010. She had previously overseen ESPN's soccer, figure skating, and arena football programming.   In 2005, she was an integral player in ESPN's successful bid for the rights to FIFA World Cup and FIFA Women's World Cup events thru 2014.
Earlier in her career, LaPlaca spent time as a consultant working with The Wharton School at the University of Pennsylvania, where she also earned her MBA.  She has held positions with the Greater Philadelphia Chamber of Commerce (1997-1999) and was also an intern with Comcast (2000) while in business school.
Before joining the corporate ranks, LaPlaca was a researcher focusing on the behavior and ecology of chimpanzees.  From 1995-1997 she served as a graduate researcher at the University of Texas MD Anderson Cancer Center and spent the summer of 1994 at the Kibale Forest National Park in western Uganda.
LaPlaca graduated summa cum laude in 1995 from Duke University with a bachelor's degree in primatology and as a member of Phi Beta Kappa.  The recipient of a National Science Foundation fellowship, LaPlaca earned a master's degree in anthropology from the University of Texas at Austin in 1997 and an MBA in strategic management from The Wharton School at the University of Pennsylvania in 2001.  LaPlaca was named to Sports Business Journal's 'Forty under 40' and Multichannel News '40 under 40' in 2011; CableFAX's Most Powerful Women in Cable list in both 2010 and 2011; "The Young Influentials" in AdWeek in 2012, an annual list of 20 top under 40 executives across various industries; and Ad Age's 'Forty Under 40' for both 2012 and 2013. She is also a current member of Women in Cable & Telecommunications (WICT) and serves on the alumni advisory board of the Wharton Sports Business Initiative.
LaPlaca lives in Connecticut with her husband and two daughters.
Alex Lasry, Milwaukee Bucks
Jon Last, Sports and Leisure Research Group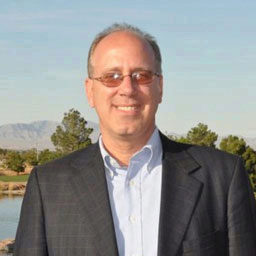 Jon Last is Founder and President of Sports and Leisure Research Group, a full service marketing research consultancy that supports leading brands in sports, travel and media. Last's 25+ years of professional experience includes seven years as VP, Corporate Marketing for Golf Digest Companies, and eight years at the PGA of America, where he oversaw marketing research, consumer marketing and retailing. A frequent speaker and featured columnist for Media Post's Marketing: Sports, Last holds an M.B.A. from Wharton and a B.A. from Tufts. He is a former national president of the U.S. Marketing Research Association (MRA) and is presently President elect of Marketing Research Institute International (MRII).
Dan Malasky, Esq., USTA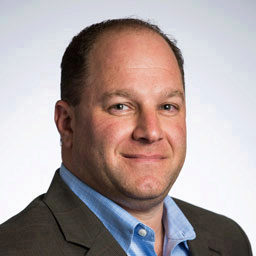 A progressive and established business minded attorney in the sports and entertainment industry, Dan Malasky was appointed as General Counsel and Managing Director of Business Affairs for the USTA's new USTA National Campus, the "Home of American Tennis." In this role, Malasky will help lead the new 100 court, 64 acre, state of the art tennis complex located within the Lake Nona community in Orlando, Florida, touted as the largest tennis facility in the world.
In addition to his new responsibilities at the Home of American Tennis, Malasky manages the USTA's day-to-day legal affairs for the largest annually attended sporting event in the world, the US Open. Additionally, Malasky serves as General Counsel to the USTA's Player Development program and its three National Training Centers around the country.
Prior to joining the USTA in 2006, Malasky was the Senior Vice President & General Counsel of DIRT MotorSports, the largest sanctioning body for dirt track auto racing and owner of the World of Outlaws. He went to DIRT MotorSports in 2004 following several years as a commercial litigator at Piper Rudnick LLP (now DLA Piper) in his hometown of Washington, D.C.   Malasky also worked for Washington Sports & Entertainment, Aspen Skiing Company, and SportsPro Management prior to attending law school.
Malasky graduated with honors from the University of Pennsylvania with a major in Political Science and a concentration in Management from the Wharton School of Business. He attained his J.D. from Boston University School of Law where Malasky was honored as an Edward F. Hennessey Scholar.
In 2012, Malasky was honored with the prestigious "Rising Stars – Forty Under Forty" award from The Business Counsel of Westchester, NY. Malasky is a member of the Florida, New York, Maryland and D.C. Bars, a member of the Central Florida Sports Commission Board of Directors, and is active with the Association of Corporate Counsel and Sports Lawyers Association.
Malasky resides in Windermere, Florida with his wife, Desi, and two daughters, Aspen and Brecka.
Ken Moelis, Moelis & Company
Ken Moelis is Founder, Chairman and Chief Executive Officer of Moelis & Company, a global independent investment bank that provides innovative strategic advice and solutions to a diverse client base, including corporations, governments and financial sponsors.
Mr. Moelis has over 30 years of investment banking experience. Prior to founding Moelis & Company, he worked at UBS from 2001 to 2007, where he was most recently President of UBS Investment Bank and previously Joint Global Head of Investment Banking. Before joining UBS, Mr. Moelis was Head of Corporate Finance at Donaldson, Lufkin & Jenrette, where he worked from 1990 through 2000.
Mr. Moelis serves on the University of Pennsylvania Board of Trustees, the Wharton Board of Overseers, the Board of the Tourette Syndrome Association, and the Board of Governors of Cedars Sinai Hospital.  He holds an undergraduate degree and an M.B.A. from the Wharton School at the University of Pennsylvania.
David Montgomery, Philadelphia Phillies
Charley Moore, Lagardère Sports
In his thirty-year career, Charley Moore has worked in a wide variety of golf industry and private equity related activities.  His began his sports industry career as an agent at IMG where he represented over 20 professional athletes including two  #1 world- ranked professional golfers.  After leaving IMG, he created The Moore Group, LCC as his entrepreneurial platform.  The company has provided representation for clients such as ESPN Outdoors, Bombardier Aerospace, Nokia, B.A.S.S, and IMG/David Duval. Mr. Moore was also a co-founder of The PGA TOUR Network on Sirius/ XM Satellite Radio and CEO of Pure Golf LLC, a sports radio production company. As a private equity principal and Operating Partner at Falconhead Capital he oversaw the acquisition of several different sports, media and lifestyle businesses in several successful growth equity, middle market transactions. He  served at Executive Chairman of NYDJ (Not Your Daughters Jeans) has served on the boards of several of Falconhead's portfolio companies including Escort Radar, Golf Warehouse, Rita's Italian Ice, and GPSi. His full range of experiences, both inside and outside of the sports world, recently led him back into the golf industry as a senior strategy and sales executive with Lagardere Sports and Entertainment (LSE), a multinational sports marketing and media company working to develop a fully-integrated approach to their expansion into the global golf arena.
Moore graduated from The University of Notre Dame in (BBA Finance) in 1985 and The Wharton School in 1989 (MBA in Entrepreneurial Management).  He was President of the Wharton Graduate Association in his second year. He lives in Ponte Vedra Beach, Florida with his wife, Lindsay, three children and two springer spaniels. He is on the Board of Feeding Northeast Florida and actively involved in Golf Fights Cancer.
Alan Ostfield, Live Nation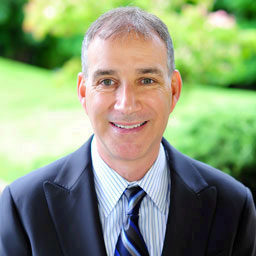 Alan Ostfield is the President, North Atlantic | New York & Philadelphia for Live Nation, responsible for Live Nation's concert and venue business in the New York City and Philadelphia metropolitan areas. Prior to joining Live Nation, Mr. Ostfield was President & Chief Executive Officer of the Detroit Pistons and Palace Sports & Entertainment, which owned and operated multiple professional sports teams and entertainment venues (including NBA's Detroit Pistons, NHL's Tampa Bay Lightning, The Palace of Auburn Hills and DTE Energy Music Theatre). Prior to joining PS&E and the Pistons, Mr. Ostfield was Senior Vice President & General Counsel of the San Diego Padres and an attorney with Wilmer, Cutler & Pickering in Washington, D.C. (whose clients included the Dallas Cowboys).
Mr. Ostfield has combined his experiences in professional sports with higher education, including developing and teaching "Leadership of a Professional Sports Franchise" in the University of Michigan's Sport Management Masters Program, teaching "Sports Economics" in New York University's Sports Business Masters Program and teaching "Sports and the Law" at the University of San Diego School of Law. Mr. Ostfield earned a Juris Doctor from Boston University's School of Law, a Master of Business Administration degree from Boston University's Graduate School of Management and a Bachelor's Degree in Economics from the University of Pennsylvania. Mr. Ostfield's achievements were recognized nationally in 2000, 2001 and 2002 when Street & Smith's SportsBusiness Journal included Mr. Ostfield on its annual "Forty Under 40" list, culminating in Street & Smith inducting Mr. Ostfield into its Forty Under 40 Hall of Fame in 2002.
Caroline Rebello, Evolution Media Capital
Dana Rosenberg, Teneo Holdings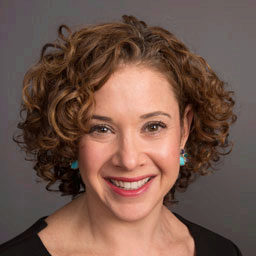 Dana is the Managing Director at Teneo Holdings. Prior to joining Teneo in July 2017, Dana served as Vice President of Global Partnerships at Starwood Hotels & Resorts. There she led a global team responsible for developing and managing Loyalty, Brand, Experiential and Corporate partnerships across Starwood's 10 hotel brands, Starwood Preferred Guest (SPG) and Starwood's four global divisions.
Dana joined Starwood in 2008 as a part of the Global Partnerships team before ascending to lead the team in 2014. During her tenure at Starwood, Dana successfully created, directed, negotiated and activated partnerships across some of the world's most prominent brands, leagues and properties. In the past two years, Dana directed and negotiated major partnership deals with Major League Baseball (MLB), AEG, Emirates Airline and Uber.  In addition, Dana led major activations with the USTA, Coca-Cola and FIFA World Cup, Madison Square Garden, Chicago Cubs, National Hockey League (NHL), AMG Petronas Formula 1, PGA of America and Ryder Cup, and various Rock n' Roll Marathons.
With a demonstrated record of success, Dana has also led a wide variety of business alliances, including the award-winning Crossover Rewards partnership with Delta Air Lines, Your World Rewards with Emirates Airline, Uber and Caesar's Entertainment. As a whole, Dana's approach to both strategic partnerships and sponsorships, as well as her relationship building efforts, has successfully driven a more engaged loyalty base, increased brand awareness and generated direct revenue to Starwood's hotels.
Dana graduated from Princeton with a degree in Electrical Engineering, and received her M.B.A. from The Wharton School with degrees in both Strategic Management and Marketing.  Prior to joining Starwood, Dana worked at Kraft Foods as a brand manager.  She also previously worked at an educational non-profit, Friends of the Family Academy, and Oliver Wyman (formerly Mercer Management Consulting), where she advised clients in various industries on strategic issues. Outside of work, Dana is a mother of three girls, remains involved in various education-related initiatives and youth coaching.  She is also a member of the Sports Business Journal Forty Under 40 Class of 2016.
William Schlough, San Francisco Giants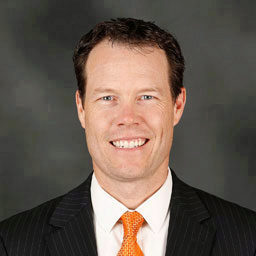 Bill Schlough currently serves as Senior Vice President & Chief Information Officer of the San Francisco Giants and Chairman of the Board of the San Jose Giants.
Since Schlough's arrival in 1999, the Giants have been recognized as one of the most innovative teams in sports, playing a pioneering role in the world of HD video, mobile content, ticketing and payment systems. Wireless connectivity has been a primary focus since 2004 when AT&T Park became the first sports facility to provide free Wi-Fi to all fans. Schlough's IT team has also implemented numerous proprietary analytic tools that helped secure three World Series titles over five years.
An Olympic enthusiast, Schlough is a board member of the Bay Area Sports Organizing Committee (BASOC) and served on the committees for San Francisco's bids to host the 2012, 2016 and 2024 Olympic Games. His event experience includes assignments at the 1994 World Cup along with Olympics in Atlanta, Salt Lake and Torino, Italy. Previously, he worked as a consultant with Booz-Allen & Hamilton and Electronic Data Systems. More recently, Schlough served as Interim President of the Giants' Class A San Jose affiliate and was appointed to the team's board as chairman in 2012.
In addition to his Giants and Olympic activities, Schlough serves on boards for causes with a focus on education and athletics, including Junior Achievement and The Giant Race. He is also an avid supporter of the Giants Community Fund.
Schlough has been honored as Trace3's 2016 CIO Outlier of the Year, InformationWeek's 2012 IT Chief of the Year and is a member of Sports Business Journal's 2010 "Forty Under 40" class of promising young executives in the sports industry. A San Francisco native and Ironman triathlete, Schlough holds a Mechanical Engineering degree from Duke University and an MBA from the Wharton School. He resides in Los Altos with his wife, Erin, and two young sons, Xavier and Quinlan.
Jeff Seltzer, Pierce Yates Ventures
Jeffrey L. Seltzer is Managing Partner of Pierce Yates Ventures which provides early stage funding and advice to emerging companies in the fintech and sports verticals.
Jeff has over 20 years of experience in the sports business.  He was one of the first investors in GameCo, an innovator in eSports which is bringing the world's first skill based video game gambling machines to the casino floor, and Sports Technologies which created one of the first websites dedicated to fantasy sports-FanNation. He is an advisor to Motus-a leader in advanced biomechanical analysis and wearable technology for athletes at all levels.  He created CIBC's sports co-branding program with Wayne Gretzky, the New York Rangers and the Women's Sports Foundation and was a member of the Nassau County Sports Commission.
He was a Managing Director and one of the founders of the Derivative Products Group at Lehman Brothers and then moved to CIBC World Markets where he became Deputy Chairman of its U.S. investment bank. He then went on to become Chief Operating Officer of Adirondack Trading Partners focusing on electronic exchange technology prior to launching Pierce Yates.
Jeff is the chairman of the Nassau County Local Economic Assistance Corporation and is on the board of directors of Kasisto and the New York Angels as well as the advisory board of GameCo, Motus and REDD Intelligence. He has served as an advisor to the U.S. Small Business Administration, the U.S. Department of Commerce and the U.S. Trade Representative. Jeff was a Special Professor of Law at Hofstra Law School where he taught a seminar on complex corporate transactions for many years.
Jeff is an active Penn alumnus. He is a member of the Board of Overseers of the Penn Libraries and the Advisory Board of the Huntsman Program in International Studies and Business. He was the gift chair for his last four reunions and was a member of the Major Gift Committee for the most recent capital campaign.
He received a B.S. in Econ. from the Wharton School of the University of Pennsylvania and a J.D. from the Georgetown University Law Center
Ravi Shah, Live Nation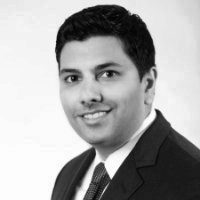 Ravi, is the Vice President of Ticketing Strategy for US Concerts at Live Nation. Prior to joining Live Nation, Ravi served as the Vice President of Strategy for the Philadelphia 76'ers, New Jersey Devils and The Prudential Center.
Ravi received his B.S. in economics from The Wharton School at The University of Pennsylvania and earned his MBA from The Stanford Graduate School of Business.
Stu Siegel, HockeyTech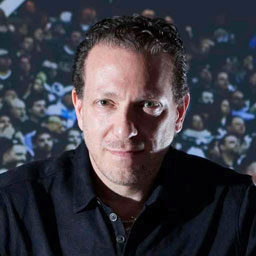 Stu Siegel can best be described as a serial entrepreneur. As CEO/Founder of Siegel Enterprises, he has spent his career starting, acquiring, merging and selling a string of successful technology businesses. Following his lifelong passion for hockey, in 2008 he diverted from his technology roots to become an owner, and soon after the CEO/Managing Partner of the NHL Florida Panthers, selling his interest in 2012 after leading efforts to turn the organization around for its first playoff appearance in over a decade. Previously he had served as CEO in building and sold three multi-million dollar technology/information companies – eNeighborhoods, iPlace (freecreditreport.com) and Getko Group.
Since late 2012, Siegel has combined his love of hockey and technology into a new start up called HockeyTech. HockeyTech has quickly become the worldwide leader in providing cutting edge technologies, information services and analytics to the hockey world, servicing nearly every elite hockey organization in North America. HockeyTech has made five company acquisitions since its founding.
Throughout his career, Siegel has been commended by his industry peers with multiple awards. In 2008, The National Association of Realtors named Siegel to its list of Real Estate's 40 Most Influential Thought Leaders, as well as honoring him as a member of its Society of Good Neighbors for his philanthropic work with the industry. From 2005 to 2007, Siegel was selected to the Inman100 list of the 100 Most Influential Real Estate Leaders; in 2001, he was named Entrepreneur of the Year by Ernst & Young; in 2000, he was named Under 40 CEO of the Year by the Eastern Technology Council; in 1993, he was selected as the Under 30 U.S. Direct Marketer of the Year by the Direct Marketing Association. He is a member of World Presidents' Organization, after graduating from YPO where he served as 2006-07 Chairman of the Palm Beach Chapter after helping to found the chapter in 2002.
After selling his first company in 1995, Siegel and his wife Jill formed and endowed the Stuart & Jill Siegel Charitable Foundation as a vehicle to pursue their philanthropic interests. The Siegels have supported varied causes in health, education, community and the arts. Siegel serves on several philanthropic boards, including being Chairman of the Joe DiMaggio Children's Hospital Foundation.
Siegel is a cum laude graduate of the Wharton School of Business at the University of Pennsylvania, where he played on the Penn Hockey team all four years and currently serves as the Chairman of the Penn Hockey Alumni Board.
Mori Taheripour, The Wharton School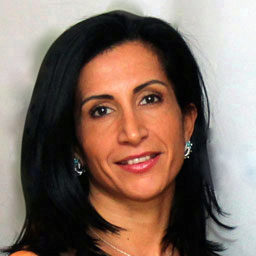 Mori Taheripour serves as an independent consultant for a variety of corporate, non-profit, and sports organizations. She is widely known for her expertise in negotiation, global sports philanthropy, diversity and inclusion, corporate social responsibility (CSR) and athlete engagement and development. Current and past clients include: Alvarez & Marsal, Connor Sport Court, The Goldman Sachs Foundation, MLB, NBPA, NFL, NFLPA, The Timberland Company, USATF, UPS, Wasserman, and Wells Fargo. She has been a featured speaker at numerous conferences around the world and was featured in ESPN's 30 for 30 documentary Broke.
From 2010 to 2014, Ms. Taheripour served the U.S. Agency for International Development (USAID) as its first-ever Senior Advisor for Sport for Development. In this role, she was the lead U.S. Government Representative tasked with promoting sport as a unique and powerful tool in the advancement of international development goals. Ms. Taheripour was responsible for the strategic integration of sport into USAID programs around the world and was the senior technical advisor for all Agency programs related to sport and development. She managed relationships with professional sports leagues, federations and franchises and was responsible for driving strategic partnerships between sports organizations, civil society, private sector corporations, and non-governmental organizations.
Ms. Taheripour is a faculty member in the Legal Studies and Business Ethics Department at The Wharton School of the University of Pennsylvania. She teaches Negotiations and Dispute Resolution at the undergraduate, graduate and executive levels and has been awarded the William G. Whitney Award for Excellence in Undergraduate Teaching in 2007, 2011, 2012 and 2015. Ms. Taheripour is also a co-founder and affiliated faculty member of the Wharton Sports Business Initiative (WSBI), a partnership among top-level business leaders, faculty, and students that generates and disseminates knowledge about the sports industry through educational programs, high-level student consulting assignments, global forums, and research.
Ms. Taheripour is a member of the Women's Sports Foundation's Board of Trustees, a member of USA Track and Field's Investment Committee and a founding advisory board member of the new Sports Leadership and Management Undergraduate Degree Program at University of Massachusetts Boston. She earned her MBA from The Wharton School and her BA in Psychology and Premedical Studies from Barnard College of Columbia University.
Jeffrey Volk, BAMTech Media
Jeffrey Volk is the SVP of Business Development at BAMTech Media (a streaming services spinoff from MLB Advanced Media acquired by Disney in 2017). In his current role, Jeff generates new revenues across digital, mobile and connected devices, which include partnerships with WWE Network, Discovery, Eurosport, The Masters, PGA TOUR, HBO, ESPN, IBM, and others. In addition, Jeff is an active investor and entrepreneur. He co-founded NYVC Sports (@NYVCSports) — which has expanded nationally with the launch of SFVC Sports (@SFVCSports) — focused on integrating the vast entrepreneurial, enterprise, and investing communities through a curated network of senior executives at the intersection of digital and sports. Jeff joined BAMTech Media after a successful tenure at MLBAM where he worked to redevelop how sports and technology are licensed, distributed and consumed through businesses such as gaming, original/branded content and direct-to- consumer video platforms. Prior to MLBAM, Jeff was the President of Digital Media at Athletes' Performance (now Exos) and served as the Director and General Manager of Advanced Media at the USTA / US Open. Jeff also worked for the consulting firm, Scient, and for Brand Marketing Agency, Ketchum. Jeff, a Boston native, received his BA from University of Pennsylvania and earned his MBA at the NYU Stern School of Business.
Jon Wertheim, Sports Illustrated
Mitchell Ziets, Tipping Point Sports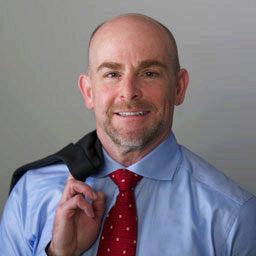 Mr. Ziets has a 25+ year history advising teams and public entities on venue matters – new buildings, renovations, lease negotiations and financings. Having advised on over 60 projects, his client roster includes some of the nation's most well-known sports facilities including Consol Energy Center, Quicken Loans Arena, Prudential Center, Nationwide Arena, Staples Center, BB&T Center, Bridgestone Arena, Oriole Park at Camden Yards, M&T Bank Stadium, Dodger Stadium, Miller Park, Paul Brown Stadium, the Georgia Dome, Lincoln Financial Field, Citizen's Bank Park, Great American Ballpark and Petco Park. Because of the media scrutiny and controversy that often surround these projects, Mr. Ziets develops strategies and lease terms that reflect the delicate balance between political, fiscal, legal, and financial realities. With a background in corporate and municipal finance, Mr. Ziets has structured and executed financing plans which include municipal, team and project debt.
In addition, over the past 15 years, Mr. Ziets has advised on numerous acquisitions of sports properties, including successful acquisitions of, or investments in, the Washington Nationals, Los Angeles Dodgers, Cleveland Cavaliers, Pittsburgh Steelers, San Diego Padres, Boston Red Sox, Anaheim Mighty Ducks and Seattle Supersonics, among others. For Advisory assignments, Mr. Ziets conducts financial and operational due diligence, develops financial projections, provides asset valuations, advises on deal structure, raises acquisition debt and equity and leads the league approval process.
Highlights of Mr. Ziets' projects include the following:
Negotiated an $86M lease restructuring for the Florida Panthers without raising taxes or using Broward County's General Fund, one of the largest sports venue lease revisions in history;
Closed an unprecedented loan for JMI Sports associated with the University of Kentucky's multi-media rights;
Advised the Lerner Family on its $450M acquisition of the Washington Nationals;
Assisted the Philadelphia Eagles on its unique structured financing for Lincoln Financial Field, which included an insurance wrap on a commercial paper program with a long-dated swap;
Developed and implemented the financing plan and negotiated lease terms for the San Diego Padres' new ballpark which has spurred significant real estate development in downtown San Diego;
Advised Dan Gilbert on the acquisition of the Cleveland Cavaliers and the operating rights to Gund Arena;
Implemented a forward swap for the Maryland Stadium Authority that generated significant savings, money that was used to bring football back to Baltimore;
Crafted the financial structure for Miller Park in Milwaukee which achieved tax-exempt status through the unprecedented use of joint ballpark ownership;
Mr. Ziets received an M.S. in Operations Research from the University of California, Berkeley and is a graduate of the Wharton School of the University of Pennsylvania, where he received a Bachelor of Science Degree in Economics with a double major in Operations Research and Actuarial Science. In 2000, Mr. Ziets was selected as one of the "Top 40 Under Forty" leaders in the Philadelphia region by the Philadelphia Business Journal and as one of the top Forty Under Forty Sports Executives by the Sports Business Journal. In 2016, Mr. Ziets was named to Sports Business Journal's inaugural "Power Players in Stadium Development" as well as "Power Players in Finance, M&A and Advisory", the only person in the industry to receive both awards.