The Wharton Sports Business Summit
SAVE THE DATE
November 3, 2023
The Wharton School
Jon M. Huntsman Hall
3730 Walnut Street
Philadelphia PA, 19104
We are thrilled to announce that the highly anticipated 2023 Wharton Sports Business Summit will take place on November 3 in Philadelphia, hosted at the Wharton School of the University of Pennsylvania. Get ready for a day filled with insightful discussions, networking opportunities, and a deep dive into the world of sports business.
Val Ackerman was named the fifth Commissioner of the BIG EAST Conference on June 26, 2013. She was the founding President of the Women's National Basketball Association (WNBA) and is a past President of USA Basketball, which oversees the U.S. men's and women's Olympic basketball program.
She has had a long and accomplished career in the sports industry and is one of the few executives in sports who has held leadership positions in both men's and women's sports at the collegiate, professional, national team and international levels. She is an inductee of the Naismith Memorial Basketball of Fame (2021), the Women's Basketball Hall of Fame (2011) and the New Jersey Hall of Fame (2021).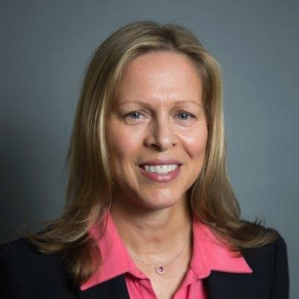 Val Ackerman, BIG EAST Conference Commissioner
  Stay tuned for additional speaker announcements coming soon!
Founded in 2017, the Wharton Sports Business Summit is organized by the Wharton Undergraduate Sports Business Club (WUSBC) with the support of the Wharton Sports Analytics and Business Initiative (WSABI).
An annual event hosted at Jon M. Hunstman Hall on the University of Pennsylvania's campus, the summit features keynote presentations, enlightening lunch-and-learn discussions, and valuable networking opportunities with experts in the sports business realm. The event draws a diverse audience including students, academics, industry experts, and professionals, all eager to partake in a diverse range of captivating speaker sessions.
Past speakers include Kristin Connelly, Interim Head of CPG and VP, Global Brand Marketing, Activision Blizzard; Michael Rubin, Chairman of Fanatics; Kiki Vandeweghe, EVP of Basketball Operations, NBA; Andrew Brandt, Executive Director, Moorad Center for Sports Law at Villanova University; Annie Duke, former professional poker player; Josh Harris, Managing Partner of the Philadelphia 76ers, among others.
The Wharton Undergraduate Sports Business Club (WUSBC) aims to educate students on the world of sports business, build awareness of career & internship opportunities in the industry, and help students to reach those positions. On one of the most competitive campuses in the nation, we strive to be the inclusive and welcoming club, offering a great sense of community.