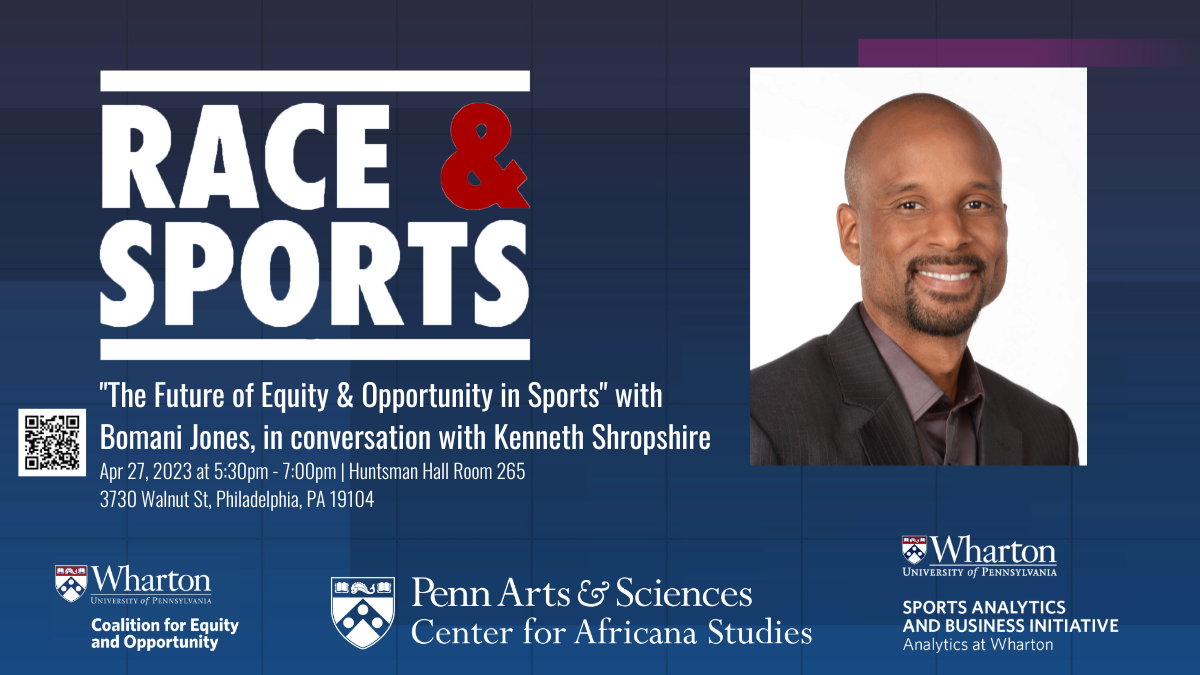 The 2023 Race and Sports event returned thanks to a partnership between the Wharton Coalition for Equity and Opportunity, the Center for Africana Studies, and the Wharton Sports Analytics and Business Initiative (WSABI).
The speaker for this year's event was Bomani Jones, Sports Analyst and Host, who was chosen based on his achievements in the sports business industry and his ability to speak on the critical issue of race as it pertains to the sports world.
Bomani Jones is the host of Game Theory with Bomani Jones on HBO, where he tackles sports and their intersections with the world. He also hosts The Right Time with Bomani Jones podcast on ESPN. As CEO of Old Soul Productions, Bomani hosts The Evening Jones, an audience driven podcast discussing a range of pop culture topics.
For over 20 years, Bomani has written on sports, music, culture and politics for various online and print publications. He is a former contributor for SBNation.com, and the former host of The Morning Jones on The Score on Sirius/XM Satellite Radio.
This year's event took place on April 27, 2023 from 5:30 P.M. – 7:00 P.M. at the University of Pennsylvania, Jon M. Huntsman Hall, room 265.