The SportsBusiness Journal introduced their 2019 Forty Under 40 recipients. These 40 individuals have been selected as the leaders and innovators in the sports field who've made significant impacts before the age of 40.
2019
We are proud to have three alumni, Amanda Herald W'09, Zach Leonsis C'11, Devi Mahadevia WG '08 who have been recognized for their hard work and dedication to the sports industry.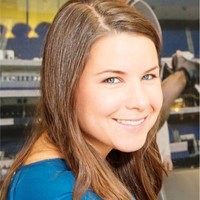 Amanda Herald is the Vice President of Media Strategy & Business Development for the NFL. She focuses on live video distribution across TV and digital platforms, including NFL.com, NFL Network, and NFL Mobile. An NFL Media rep says, "Her portfolio includes Thursday Night Football strategy, NFL Network and NFL RedZone linear distribution, mobile and connected TV partnerships with companies such as Verizon, and the cross-League initiative to enhance the presentation of live games." (W'09)
Zach Leonsis is the Senior Vice President of Strategic Initiatives & General Manager of Monumental Sports Network at Monumental Sports & Entertainment. (C'11)
Devi Mahadevia is the Head of Live Sports Programming for the Americas at Facebook. Her mission is to harness the powers of sports and technology to build products that bring communities closer together. Currently, she is leading the effort to redefine the live-viewing experience for the the world's largest community of sports fans. Previously, she held leadership roles in the sports industry at the National Football League, National Hockey League, and Comcast. (WG'08)
Click here to read more about this year's class of honorees.
---
Below is a list of our alumni who have received this honor previously:
2018
Nili Doft Vice President of Digital Products and Analytics, NHL (C 00 W 00)
Nzinga Shaw Chief Diversity & Inclusion Officer, Atlanta Hawks and Philips Arena (CGS 05)
2017
Daniel Cherry III Chief Marketing and Innovation Officer, Prudential Center & New Jersey Devils (C 02)
Vishal Shah SVP, Digital Media, National Football League (C 02)
2016
David Greenspan Partner and Co-Chair, College Sports, Winston & Strawn LLP (C 98 L 01)
Dana Rosenberg VP, Global Partnerships, Starwood Hotels & Resorts (WG 04)
2012
David Nathanson, EVP and GM, Fox Soccer (C 98)
2011
David Katz, Founder and CEO, SportsFanLive.com/ThePostGame.com (W 94)
Leah LaPlaca, Vice President of Programming and Acquisitions, ESPN (WG 01)
2010
Bill Schlough, SVP and Chief Information Officer, San Francisco Giants (WG 98)
2009
Jason Dial, Director of Global Sports Marketing, Procter and Gamble (W 91)
2007
Jeff Fluhr, Co-Founder and Former CEO, Stubhub (ENG 96 W96)