The SportsBusiness Journal introduced their 2018 Forty Under 40 recipients. These 40 individuals have been selected as the leaders and innovators in the sports field who've made significant impacts before the age of 40.
2018
We are proud to have two alumni, Nili Doft C'00 W'00 and Nzinga Shaw CGS'05 who have been recognized for their hard work and dedication to the sports industry.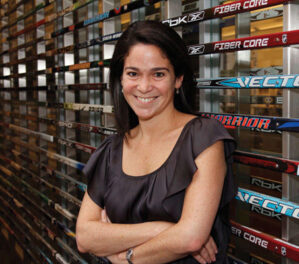 Nili Doft is the Vice President of Digital Products and Analytics for the NHL. She has played a crucial role in managing the partnership between the NHL and MLB Advanced Media, which has resulted in tremendous success in nearly every tacked metric. She leads the way between the two sides, stating "There is a lot of communication and connecting one party with another and providing information to different parties to help inform their decisions…so that we can keep moving things forward together."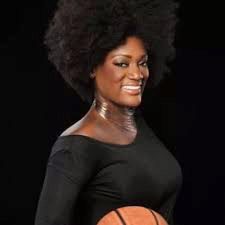 Nzinga Shaw serves as the Chief Diversity & Inclusion Officer for the Atlanta Hawks and Philips Arena. Ms. Shaw was the first person in the NBA appointed to this role, which has allowed her to develop numerous program that have an impact on the Hawks, but also the team's relationship with the surrounding community. The path has not always been easy, as there have been many doubters in diversifying this industry. To that Ms. Shaw says, "Our work has evolved. People have embraced me in a positive way. There were a lot of skeptics, but we have had so many wins…We want to be sustainable and work on ways to make it better for the entire industry." (CGS'05)
Click here to read more about this year's class of honorees.
---
Below is a list of our alumni who have received this honor previously:
Daniel Cherry III Chief Marketing and Innovation Officer, Prudential Center & New Jersey Devils (C 02)
Vishal Shah SVP, Digital Media, National Football League (C 02)
2016
David Greenspan Partner and Co-Chair, College Sports, Winston & Strawn LLP (C 98 L 01)
Dana Rosenberg VP, Global Partnerships, Starwood Hotels & Resorts (WG 04)
2012
David Nathanson, EVP and GM, Fox Soccer (C 98)
2011
David Katz, Founder and CEO, SportsFanLive.com/ThePostGame.com (W 94)
Leah LaPlaca, Vice President of Programming and Acquisitions, ESPN (WG 01)
2010
Bill Schlough, SVP and Chief Information Officer, San Francisco Giants (WG 98)
2009
Jason Dial, Director of Global Sports Marketing, Procter and Gamble (W 91)
2007
Jeff Fluhr, Co-Founder and Former CEO, Stubhub (ENG 96 W96)